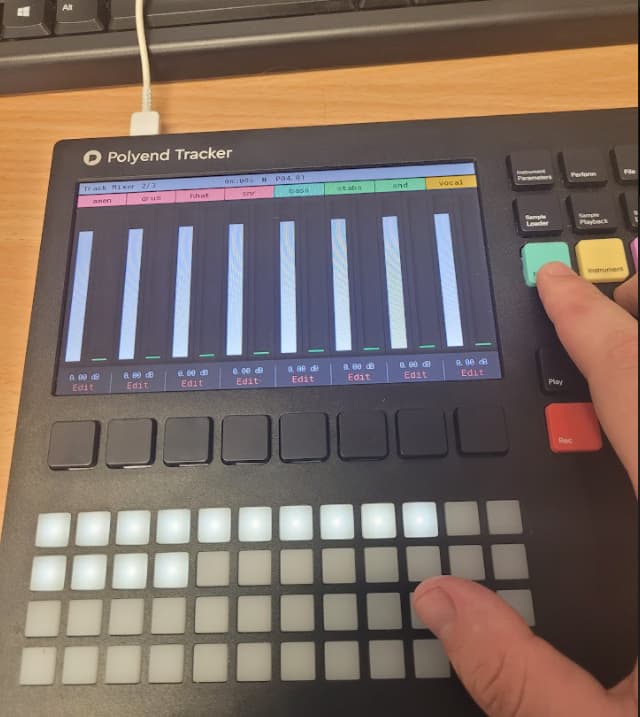 What is the problem?
Just want a quick visual aid when you are dancing on stage and manipulating and muting tracks.
What do you want to achieve?
I want to colour code the tracks using Use the Note, Instrument, Fx1, Fx2 keys for quicker reference. To add a colour by holding down one of the colours and pressing the edit function key to change the colour.
These colours would carry over to the Pattern view and Performance view. This would be project specific as having the track information changing through the patterns could be confusing.
Are there any workarounds?
adding titles to tracks :). sometimes I add special characters to try and make gradients with ascii art so they stand out more in different situations.
Any links to related discussions?