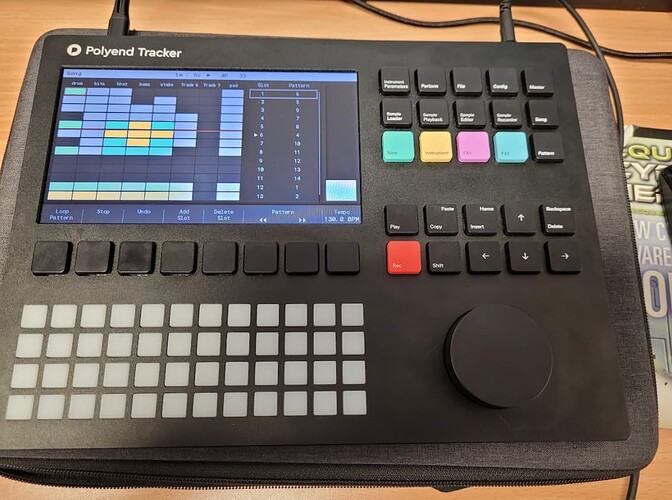 What is the problem?
Being able to mark tracks in song mode to highlight sections in the song. especially if you are using all 8 tracks.
What do you want to achieve?
While "rec" in song mode. Selecting a single or group of blocks and pressing one of the 4 coloured keys to change the block to that colour, if you press the same colour again it goes back to white.
Are there any workarounds?
not use all tracks to make references, but i like all tracks. and I want to make unexpected pixel art like the Polyend Play
Any links to related discussions?
Any references to other products?
There is a similar feature on LSDj where pressing tripple "B" will highlight a block