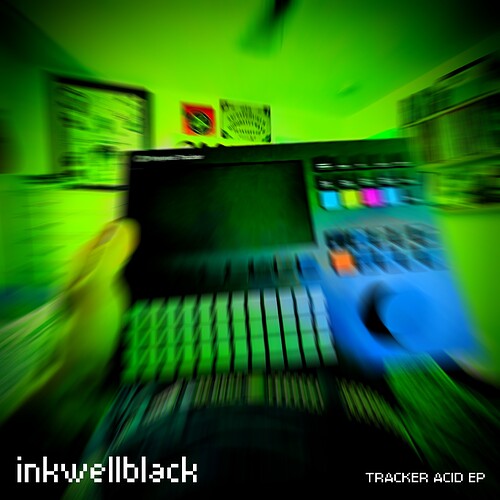 https://inkwellblack.bandcamp.com/album/tracker-acid-ep
Hey there, with the Autumnal Equinox passing, I felt it'd be a good idea to share an EP of the tracks I've been playing live this summer.
I made them all on the Polyend Tracker and Play, with some pre-compositional work in Reaper and some post-processing stem manipulation, but minimal restructuring to keep that hard-edit sound.
It was written mostly while sitting with the Tracker in bed throughout the dead of winter last year, in hellish torrential storms.
Some of them started with acoustic guitar samples, others were composed entirely from original chip-tune melodies in my head, and some simply came from experiments in syncopation with kick patterns.
I hope it finds you at the right time and scrapes some of the plaque off your synapses.