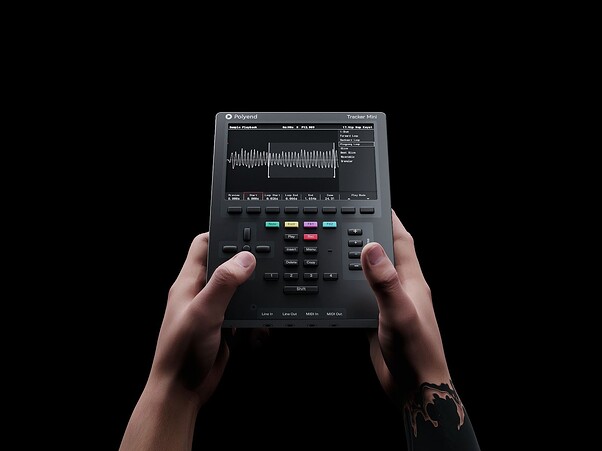 Here it is, Tracker Mini - the natural evolution of the original Tracker! It's a compact, portable audio workstation. We added audio-over-USB functionality, a built-in battery and microphone, gamepad quality buttons, and a ton of sampling and sound design tools. We added stereo sampling and performance enhancements, an improved UI, and more sample memory.
The Polyend Tracker Mini is available for pre-order now directly from Polyend Online Store, with orders shipping July 12, 2023. The Tracker Mini is available exclusively at Polyend Online Store in the EU and at select dealers worldwide. To learn more about the differences between the Tracker and the Tracker Mini, visit Polyend Tracker Mini Website.
We're traveling to NAMM Show, but we're happy to answer your queries as long as we'll get the internet connection.
Since many of you are already Tracker owners and might be wondering - we haven't abandoned the original tracker and are close to finishing the 1.7 update. However the Tracker Mini is on a new platform with a more powerful CPU, so many of the new features like stereo sampling will not be available for the original tracker.
Yours sincerely,
Polyend Team