Hello Backstage!
We're announcing the official Polyend Tracker 1.7.1 firmware update.
FIXES
Randomly freezing during playback with a buzzing sound at the output
Occasionally Envelopes in Instrument Automation are skipped (not triggered) during playback
Playhead in Import window runs slower than audio playback after moving the endpoint
Time counter in the header (0m:00s) runs slower than real-time
Tap Tempo function is not accurately calculating the tapped tempo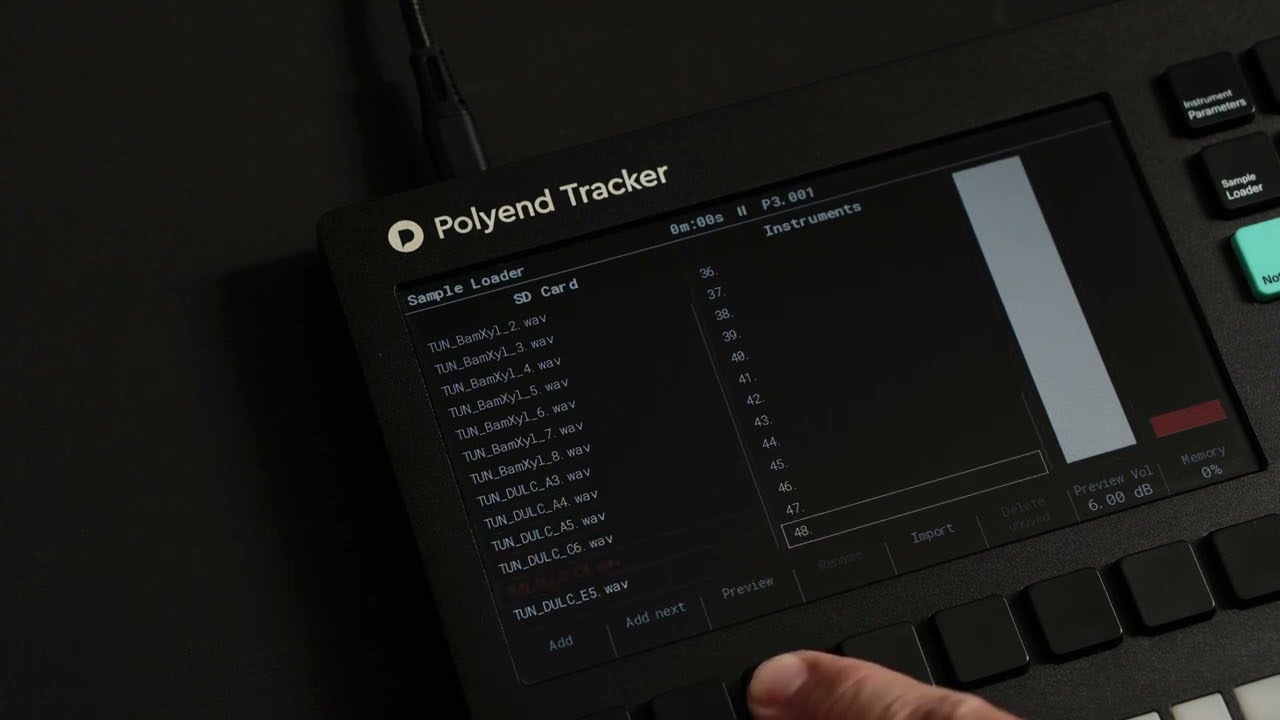 INSTALLATION GUIDE
Download and extract the firmware file
Copy the .ptf firmware file to your Tracker SD card > Firmware folder
Optional: save your current project to avoid any potential data loss
Navigate to Config > Firmware > Update Firmware > .ptf file
Press Select and confirm with Yes
Navigate to File > Create New Project to correctly initialize Config settings
The firmware update file is available here.
With kind regards
Polyend Team