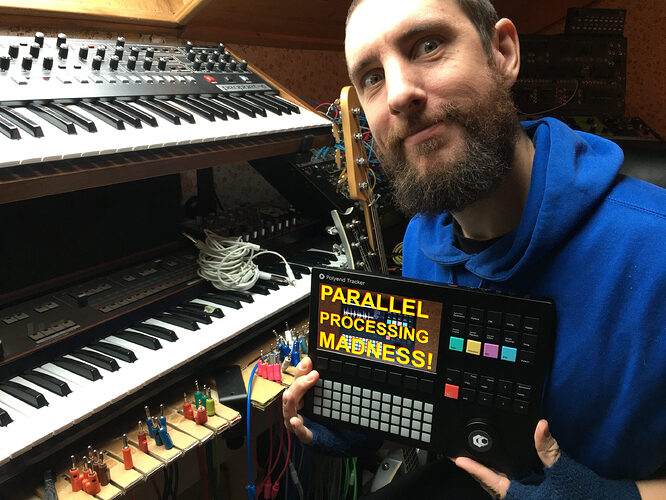 This time we are visiting our friend from France, Stazma.
Polyend: What is the most crucial device used throughout your career? Presently?
Stazma: It's most probably the computer running Ableton Live as everything I record end up being tweaked in there. Presently my main instruments are modular synthesizers, often sequenced from your Tracker or Play.
Paralel processing with Tracker? There you go – Tutorial alert!
You can download the Tracker project here (even if you are not a Patreon subscriber)
Polyend: Can you reveal one sound design or music production secret to us?
Stazma: One of my favorite things to do with anything analog, is to record multiple "hits" or notes of the sound I want to use later and then load those in a sampler that will play a different "slice" every time. I allows to keep the analog vibes from your instruments inside a computer / sampler based project.
Stazma prepared a project for the Tracker with a sample pack of outstanding Buchla sounds
You can download demo Buchla sounds project here
Polyend: Why do you choose Polyend devices?
Stazma: I was first attracted by the Tracker as it could allow me to compose very complex drum patterns out of sample without using a computer. I ended up using mostly as a midi sequencer, as well as the Play, as I found those two to be very easy and fun to use.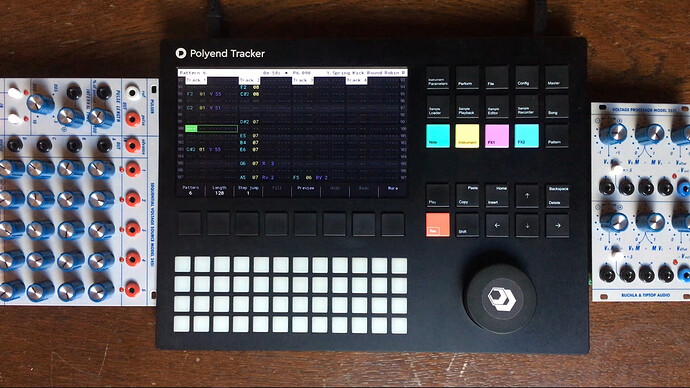 Stazma
Find out more about his projects @ Official website | Patreon | Bandcamp | Youtube | Instagram | Facebook