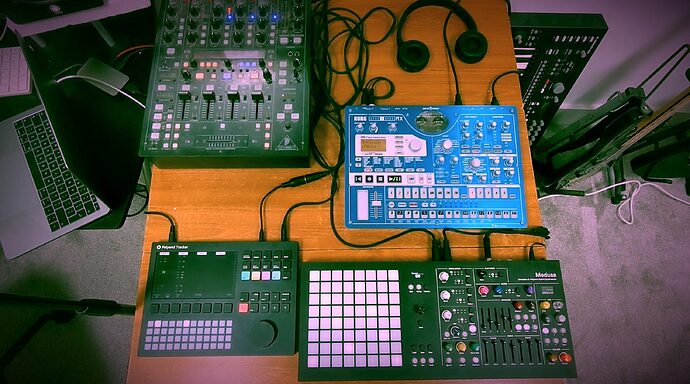 "With the Tracker, composition and jam performance came pretty effortlessly to me again, after a long musical drought time in my life."
"Since getting this small but powerful bit of gear, I have been summoned out of a musical black hole that I was trapped in for a few years back to create energy for electronic music I haven't had since I first started using Reason on a disheveled Packard Bell PC nearly two decades ago."
Description & download
All the samples are what came from the factory content. I built the track up from a cheeky little bassline. To give the sample a bit more character I stuck an envelope on the filter and a tiny bit of LFO on the fine-tuning.
I find the latter of these two effects will really make samples feel more alive. From there it really is just about building variations to the groove, using the kick drum to compliment the bass. Making all these variations in a DAW can be quite laborious but the tracker makes it fun, I utilize the random Fx's fill quite a lot, just playing around looking for that perfect sound.
The Tracker forms the backbone of the track and the rest of the hardware just adds to it. The Opsix provides the first set of pads, the EMX the sub-bass, and the rising synth. Then the Medusa plays the semi-detuned melody playing in the middle. I love how the Tracker allows me to make use of my hardware in such an easy way, it has become the focal point of my modest studio.
Get the project file of Sleep Underwriter – Turkish Holiday here.
Sleep Underwriter - Variant Acid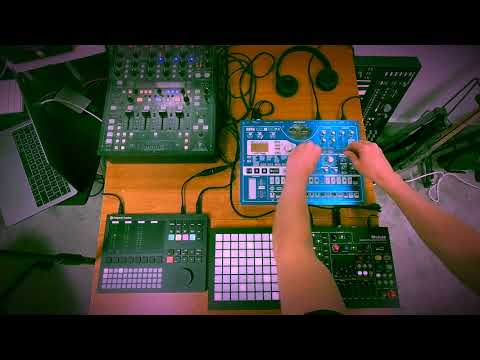 Sleep Underwriter
Is a new moniker for the Dublin-based artist Stephen Donaldson. Stephen has been making music for the past two decades with a string of different aliases producing everything from Dub Techno to Lofi to Metal and everything in between.
---