Hey Tracker experts! I've contacted support about this because I am stumped. But I've previously gotten good help here too. I'm not sure if I'm experiencing a malfunctioning Tracker, user error, or simply a Tracker limitation.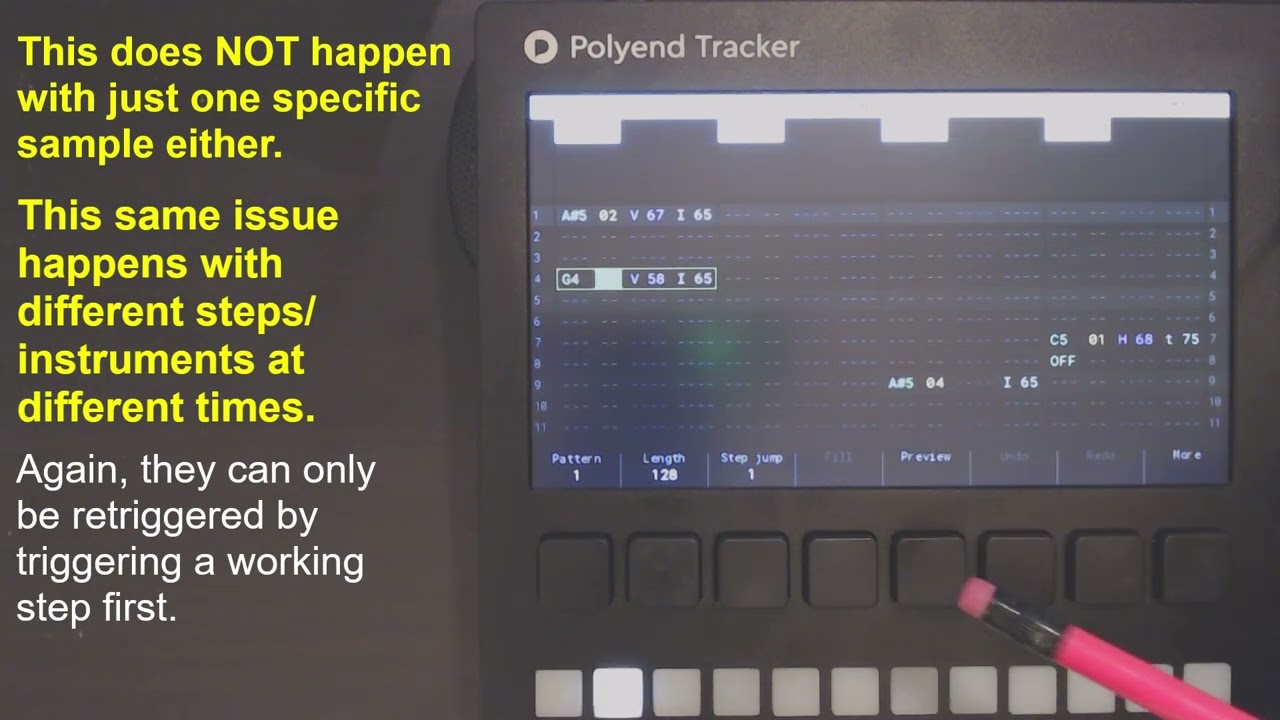 The link above is a video I made showing the problem–(listening to the vid with stereo headphones really highlights the issue best). I'm an experienced drum machine/DAW user, but I'm new to the Tracker so anything is possible. But as the video clearly shows, I've got:
Preview button problems (the vid shows it all!)
Sound dropouts at the start of pattern loops (on step 1) and
Sounds sliding left and right randomly as (it seems) like the machine struggles to play a pattern.
Again, listening to the video linked above in stereo headphones shows everything.
In the video, the pattern example I show is only 8 samples and is using 2% of project memory, so it's far from "maxing out" the machine as far as I can tell. If what I am experiencing is simply a limitation of the Tracker, then I may have made the wrong purchase. But man, I sure hope not because this thing makes music the way I want to make music. But I just need a more stable sound than what it is currently giving me. If I have a malfunctioning machine, then that's a different story.
Any help or ideas greatly appreciated!
PS: I have reflashed the machine using the latest firmware and also deleted the workspace folder to no help.