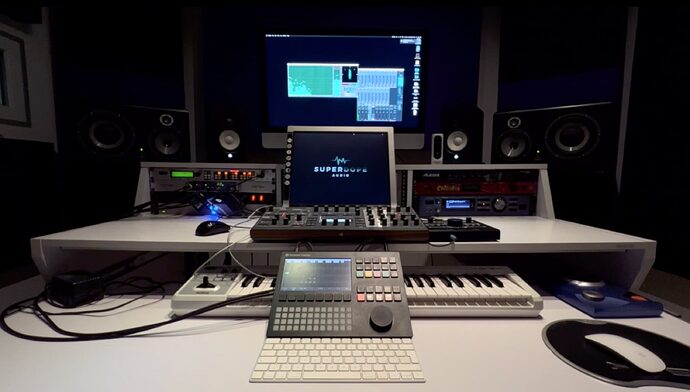 "I use the Tracker to create drafts and put down ideas wherever I am."
"Then I go to the studio, export stems, and complete the production of the sketch. But also, in some of my songs, I used the raw sounds coming directly from the Tracker, with almost no post-production, and just put a singer on it.
Totally love this machine, I always carry it with me, anywhere! I like that I need to force my workflow and hit the limits of the hardware and the only way to do it is thru creativity. I usually make music in Ableton, where really you have no limits."
Description and download
"The track I'm sharing with you is very simple, based mostly on samples. But I used some of the best features of the Tracker, which are beat slicing, wavetables, and obviously the step fx. I used a little bit of autofill, sometimes random (this is also a feature I love). It came out as a breakcore/IDM track, with a little bit of melody, glitchy breakbeats, and some noises here and there, because I love noise!"
Get the project files of OGM909 – Alive Boy here.
OGM909 - Alive Boy
Is a composer, musician, sound designer, and producer from Roma. Violin player since he was 6, he starts producing electronic music in 2003 while he organizes hardcore rave parties in the center of Italy with his crew Hardcoreultras. In 2007 he creates his own label Avanti Records producing vinyl, CDs, and digital releases.
After graduating in sound design, he started working in some of the biggest studios in Roma, Amsterdam, Milano, and Las Vegas. Back home, he decided to start his own company: Super dope Audio, focusing on sound design, mastering, and production of futuristic pop and very industrial rap. He works together with his friend and colleague Ahmet (A-Kriv).
He is a member of the band Fail2Comply, together with Unexist, Malke, and Tooms and he is a member of the audiovisual project Urban Nasty.
---