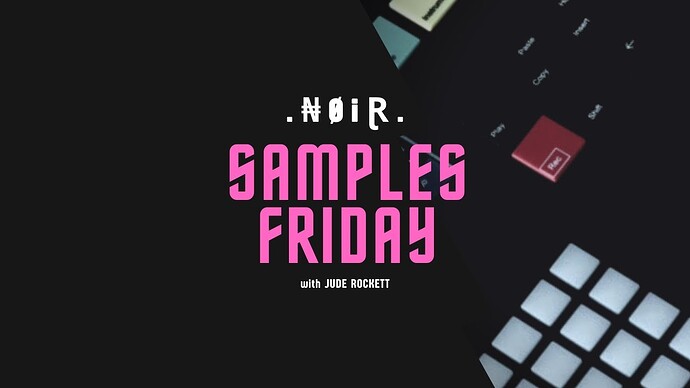 "Samples Friday is a little game that I have on my Instagram channel, where YOU can send me samples at your convenience, from 1 to as many as you want. I choose 4, and with them, I build a jam."
"My friend Jude Rockett sent me only one voice sample. I started with that to build and re-synthesize all the elements of the jam. Of course, everything was created inside the Tracker, which has very powerful sound design functions. For some elements I used the granular synthesis engine, for others, like the kick, I cut the initial sample and then worked it inside the Tracker sample editor."
Download
Get the Noir – Samples Friday project files here.
"If you want to participate in Samples Friday, write me on Instagram!"
Noir
Is a multi-instrumentalist, arranger, and producer at Timetrack Studios in the Bergamo area. The guitarist/co-producer/synth guy for Dydo and of course carries his grim electronic project named Noir. These days working on a new ep, a kind of mix between glitch and much more pop material.
---