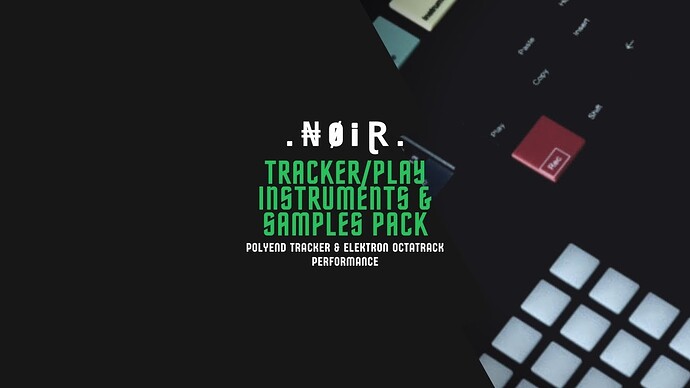 "Noir has just finished works on the Polyend Tracker/Play Sample Pack! There's a full paid version and a small free tester available."
"The following sample pack contains more than 150 instruments. Based on original samples from my library (taken from Microfreak, Octatrack, O Coast, and Typhon) and from samples sent by my friends who follow them on my social channels. The samples are used as sources, edited, and handled exclusively with the offline effects that the Polyend Tracker can offer.
The pack contains the instruments for the Tracker, with .pti extension, divided by category (drum kits and one shot, bass, pads, etc). Each instrument is original. I also made this pack compatible with the Polyend Play by creating the appropriate folders and kits. There are .wav files for all samplers and daw. Hope it's a useful and fun pack!"
Download
The free tester pack is available here.
Get the full version of the instruments pack here.
Noir
Is a multi-instrumentalist, arranger, and producer at Timetrack Studios in the Bergamo area. The guitarist/co-producer/synth guy for Dydo and of course carries his grim electronic project named Noir. These days working on a new ep, a kind of mix between glitch and much more pop material.
---