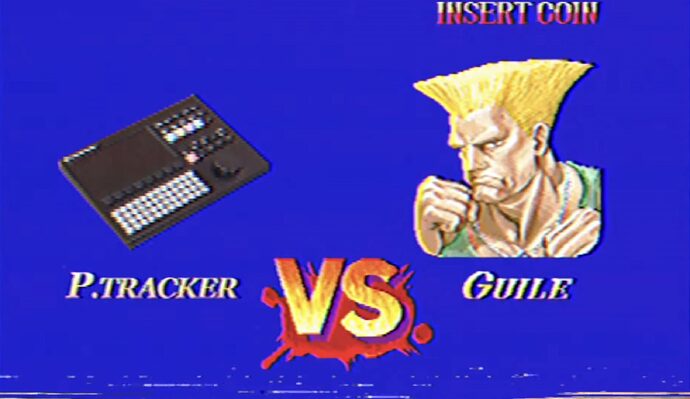 Electronic producer Madwreck recreates the Street Fighter 2 theme with Polyend Tracker.
"In 1991, Street Fighter 2 emerged with its monumental soundtrack composed by Yoko Shimomura. Soon after, Capcom's arcade system boards were upgraded to the CP System II, offering a new and improved sound chip infused with QSound technology. With this upgrade came Super Street Fighter 2. The updated CPS2 sound chip moved away from its predecessor's aging sampler and FM synthesis to a solely sample-based chip. This, combined with QSound's groundbreaking effect processing, brought significant enhancements to the SF2 soundtrack."
"To understand the production process used to create CPS2's SSF2 soundtrack, producer Madwreck called upon the Polyend Tracker to meticulously reverse-engineer his favorite song from the game – "Guile's Theme". After converting and importing the game's SoundFont bank, Madwreck manually programmed each instrument's note, timing, and effect data into the Tracker's sequencer. For step effects: slide, gate length, fine-tune LFO, and roll was heavily used to match the genius programming achieved by the Capcom Sound Team. On the master bus, the Tracker's delay and reverb provided convincing results when compared to the 2-channel effects rendered by the QSound processor.
Staying true to the original, Madwreck also recreated Guile's "heavy damage" theme music, a feature of the game that showcases the extra mile that Shimomura and the team went when creating this legendary soundtrack.
They say "Guile's Theme" goes with everything; the Polyend Tracker is no exception to this revelation."
Download
Get the project of Madwreck – Guile's Theme here.
Madwreck
Is an American electronic music producer based in North Carolina. When not making albums he specializes in music production for games and film.
---