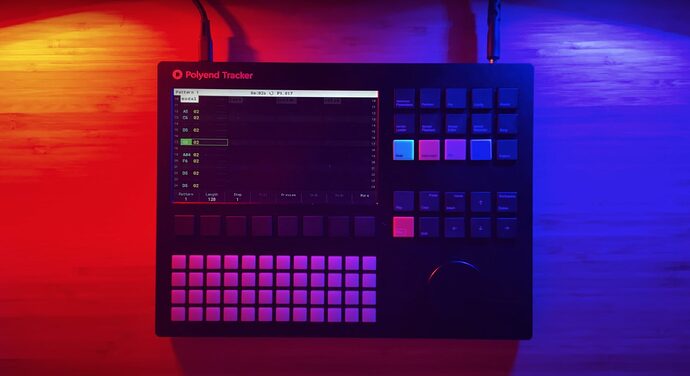 "I only used four samples and one pattern for this song."
"The first two tracks were made by doing Euclidean note filling. After dropping the notes in, I further tweaked the rhythm and note selections until I had a lead pluck and bassline that played well together. For the third track, I played the melody in live record mode. Finally, I added a Volca Keys synth sample to follow the melody.
Once everything was laid out, it was just a matter of bringing each track in and then jamming out in Performance mode. That is one of my favorite features of the Polyend Tracker. It can turn a single pattern into this interesting and evolving thing using note repeat, randomization, and short bursts of bit reduction, reverb, and delay."
Download
Get the files of Kumie – Important Breakdown here.
Kumie
Scott Kumis is an electronic music artist based in Northern Virginia.
---