What is the problem?
Not enough midi control over performance mode on the Tracker Mini.
What do you want to achieve?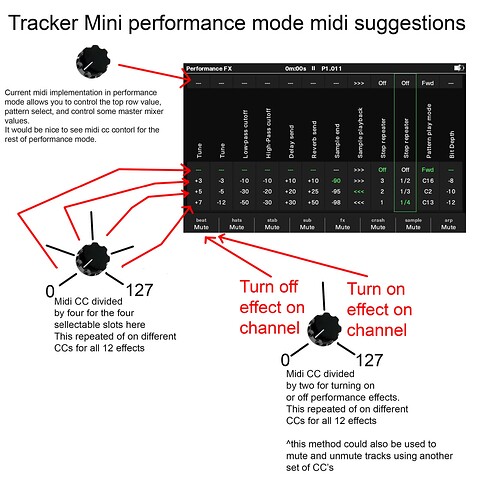 *I realize the good feature request post suggests focusing on what you wish to achieve, not on how to implement, but in this case they kind of go hand and hand. Also, I tried to add 'perform' as the second tag but it would not allow me to. Hopefully this is acceptable.