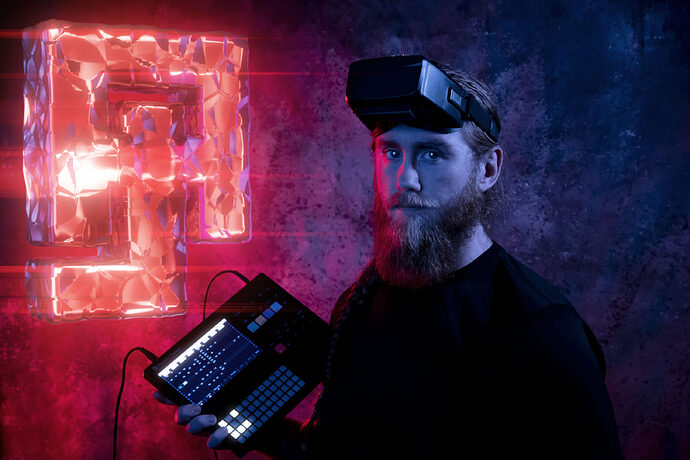 Have you ever wondered how to recreate passion in artistic concepts? No matter what you do for a living, as long as you feel music somewhere inside you, all you need is to find your way to transpose emotions and inspirations into sounds and music. It might be a guitar, piano, or electronic instrument. We look again into Aisjam's workshop, an Australian artist, 3D creator, and who works with the newest technologies, at the same time, has substantial experience and visibility on the music stage.
We've decided to ask artists who are using Polyend gear three questions, so you can learn some interesting details, so here they are:
Polyend: What is the most crucial device used throughout your career? Presently?
Aisjam : It's a hard one because I need a cluster of items to do what I do. If anything, it's my computer. I am a mixed reality developer so 3D visuals, programming and sound design is my jam. Sound design is such an overlooked element and trackers play an important role in my work.
Polyend: Can you reveal one sound design or music production secret to us?
Aisjam : The best microphone for capturing sounds is the one with you (a camera reference), your phones mic is good enough to capture most things. There is a lot of inspiring sounds that happen throughout your day.
Polyend: Why do you choose Polyend devices?
Aisjam: It was a close call between the m8 or tracker in 2020, however there was one Polyend Tracker left in Australia and decided to get it. Been hooked ever since. The Polyend Play still taunts me, one day I might get my hands on it.
Aisjam prepared an instrument pack for the Polyend Tracker based around FM synthesisesusing wavetables.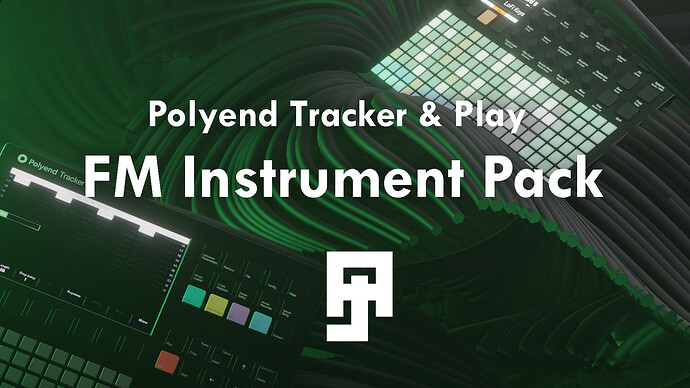 Aisjam: When I first got the tracker, It was hard to come into a pure sample workflow. I come from chiptunes like LSDj and Famitracker, You build instruments through the sound engine then you make the music. However, the Polyend Tracker really showed me the power of a hardware sample workflow with the granular synth and FX commands. You can make sounds that have nothing in common with the source sample. Though when it came to wavetables, it was really the wave smoother but I wanted to explore creating custom wavetables.
Over a couple of weeks, I created a workflow for converting a sound into a highly modifiable wavetables. Next I wanted to create a way I could have my 'Synth Engine' and I picked FM as the first sound to tackle. Using my Elektron Digitone as the sound source, I design a bunch of wavetables for the Polyend Tracker. Being 1.6 I could export all the created instruments to bring into future projects.
Working with these instruments, they bring a liveliness to the Polyend Tracker. Just wiggling the wavetable position makes the instrument more organic than a single sample. Changing the wavetable position or swapping the wavetable sample on an instrument you like changes the sound completely. Also having Instruments setup ready to go like drumkits and bass lines, It's really quick to get an idea into the tracker and make into a full song. Overall Building this Instrument library has made the Polyend Tracker so much better.
Download:
Polyend Tracker & Play FM Sample Wavetable Instruments Pack
Visit artist on :
YouTube | Instagram | Soundcloud | Twitter