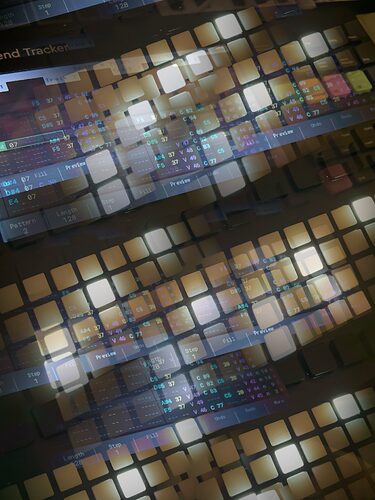 "The Polyend Tracker has been a huge source of inspiration. For me, it completely changes the way I normally approach music production inside of a DAW."
"Its quirky design features and killer performance mode lead to some very interesting surprises along the creative journey. It has quickly become the first thing I pack away when I travel.
I made this video to demonstrate some of the ways I perform live with the Tracker using Track Mutes, pattern changes, and performance mode feature to keep things interesting. For example, inside performance mode, I like experimenting with different values for Sample Position and Sample End to change the timbre of sounds over the course of the pattern. This works well with melodic elements like leads, pads, and basses.
Fx sends in performance mode are also a great way to introduce new parts of a song or keep a pattern fresh as it loops. You can even go crazy with all the performance mode parameters and get a completely different sounding pattern, something I utilize towards the end of the video."
Description and download
"I created this project around a big sounding 808 and a snare drenched in reverb to give me the vibe I wanted. With changes to Volume and Chance FX, I kept the percussive elements from becoming stale by introducing some variety in the hits and randomization. The melodies are spooky and heavily utilize the roll FX feature, which is great for providing some unexpected results. The whole thing turned out pretty cool and I hope that you all enjoy listening/watching as much as I enjoyed creating it."
Get the project files of 8Bit Ghost – Funny Farm here.
8.Bit Ghost
Also known as Matt Morris, is a Denver-based audio creative specializing in electronic music production and film scoring. An avid guitar player since adolescence, he has spent the past decade honing his production skills and collecting synthesizers, drum machines, and samplers. With music ranging from all genres and styles, the common thread is melody, atmosphere, and an ear for sounds that evoke memories of 8-bit childhood.
---